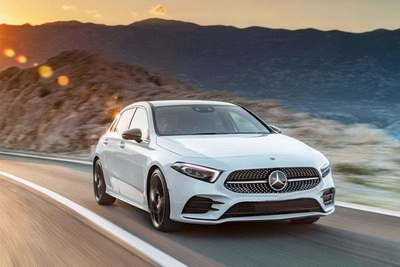 Travel to Spain by car - where to start and where to go
Spain is a country of bright, burning sun with an impressive mix of diverse cities. Every year people are attracted by unique landscapes, interesting historical sights, cultural monuments. This country provides what is required for a perfect holiday. And the cleanest sandy beaches with clear water for those who like to surf or dive. In winter, snow covers the mountain peaks attracting lovers of ski resorts. Undoubtedly, it is beautiful at any time of the year, because the sun is constantly shining, and rainy weather is very rare. In addition to calm beaches, the birthplace of the corrida is striking with its noisy nightlife, and in small towns one can find the best shops for cheap shopping.
Going on a trip, plan your itinerary in advance for several days, so that you can safely stroll through the beautiful streets, and take a good look at the sights. So, where do you start the trip?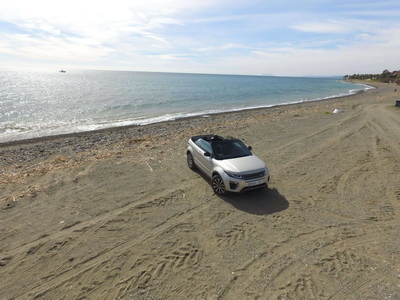 Reach the destination
Most experienced travelers recommend first of all to go to Barcelona, ​​rich in historical past and beautiful views. There are at least two ways to get there:
Self-drive by car;
Flight.
The avid motorists are invited to overcome the road, the length of 3,5 thousand kilometers, at the wheel of the car. It will ideally go through Minsk, Warsaw, Strasbourg, Lyon and to the final point. But it is worth considering that for the most part the trip will pass through Europe, where the cost of gasoline leaves much to be desired.
Therefore, a more suitable option would be to buy air tickets, fly and rent a car. In most cases, when buying tickets, issuing a visa is only a formality, but a must. If you want to save even more, you can buy tickets in advance and subject to a transfer in Riga, Stuttgart or others.
The next step is thinking over the night
Given that the visit definitely will not take one day, and sleeping in the car is not very convenient, it will be more practical to think over the option of renting housing in places that you want to visit. You can book a room in advance at an acceptable time for you, and with the help of specialized services that independently choose accommodation on request, you can find cheaper options.
After renting a car and a room, you can safely set off.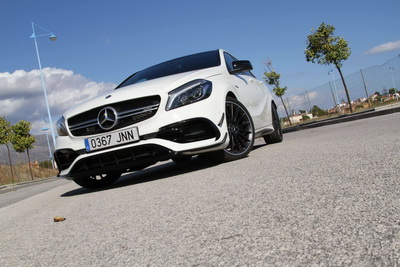 Sightseeing in Catalonia
Solar Catalonia is located on the Perinean peninsula between the mountains and the Mediterranean coast. It includes several towns that are worth visiting, where there is something to see.
Given that the trip from Barcelona begins, it is recommended to go first to see the most famous landmark - Sagrada Familia. This amazing creation of Antoni Gaudi - the Temple of the Holy Family. Its towers are well seen even from afar, as they stand out prominently above the roofs of houses.
And what about a city from afar? Especially for this, an observation deck was created - El Carmel Bunker.
There is a central street, fully adapted for tourists, called the Boulevard La Rambla, with a bunch of souvenir shops and living statues that attract the attention of passers-by.
It is followed by a continuation - a port overlooking the sea. Nearby there is a park area and a lot of gulls, which, unfortunately, can not be fed - they will fined.
In the other side is Plaza Catalunya - a favorite haven of local pigeons.
There are also historical monuments - Casa Batlló and Casa Milà.
Then you can go to the Citadel Park, a beautiful place, and then relax a bit on the coast.
Montjuic goes through the route of the famous Spanish cable car, from which you can view the Olympic Stadium, and in the evening marvel at the beauty of the Magic Fountains.
On the other - Tibidabo - there is an amusement park and a cathedral, which also needs to be seen.
At the end, there is a possibility to stroll along the fairly famous Gothic quarter, where the architecture is executed in a fascinating Gothic style.
Barcelona is full of surprises, but do not dwell only on it, there are many places that you need to have time to see.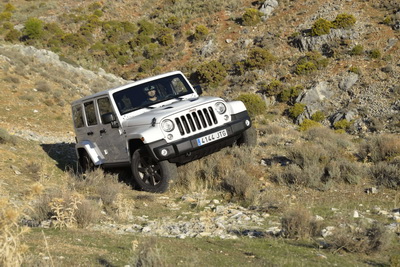 Continuation of the trip
What can attract more than the sunny beaches of Lloret de Mar? Clean sand, clear water, fish - this is a terrific review and a real rest. The problem is only in a fairly large number of tourists, as Lloret de Mar is very popular for visiting.
He himself is in the province of Girona, which must also be visited. Along the main street there is a large park, and in its historical part very interesting architecture. More attractive are the amazing colorful houses by the river. Nearby is the small village of Villa Sakra, where you can stop for a short while, to continue your journey with new strength.
In the beautiful park area of ​​Aiguamols there is an opportunity to explore from afar Empuriabrava. It's quite deserted and windy, but you can rent a boat and swim through the canals called Spanish Venice.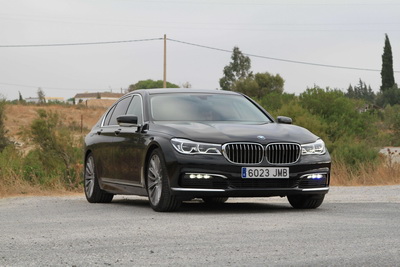 Then you should definitely visit Besalú, as if out of the Middle Ages, and the village on the rocks - Castelfolit de la Roca.
Say goodbye, go straight to Perinea, to the mountains, on which you can climb to the top along several roads. From simple roads for ordinary tourists, to difficult climbs for climbers.
Not far away there is an absolutely amazing small village - Seira, with a stunning atmosphere.
In the Perinean mountains, the most popular route is to the Escarpinosa lake with beautiful clear water.
On Montserrat there is a monastery with the same name, where until now there are real nuns, as in the films.
Conclusion
Spain is a country to visit. About the stunning views you can read a hundred times, but it is better to see once, impressions will remain for a long time.