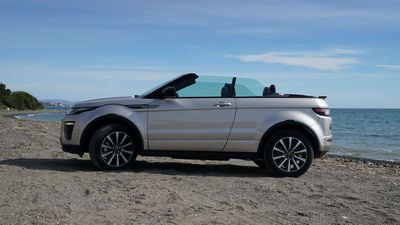 Tips on how to rent a car in Spain
Travelers who enjoy freedom of movement travel abroad without the help of travel agencies and ready-made tours. They independently choose the route, deal with visas and search for hotels, and plan how to move within the country. For this, there is a car rental service, which you can take right at the airport upon arrival. This is convenient because you do not need to book a transfer to the hotel or look for a taxi. From the first day of the trip you can feel at full strength yourself as a free bird and live like a local person.
The office for car rental, which is trusted
It is best to book a car in advance before the arrival, to be sure of the availability of the brand that suits you, and save on rental. With frequent appeals, you will become a regular customer, who can count on discounts and an individual approach.
The company SOLO rent a car has two offices - in Barcelona and Malaga and allows you to rent economy or premium transport not only in Spain, but also throughout Europe. Advantage - Russian-speaking service and car concierge services. We have been working for many years and have gained a good reputation.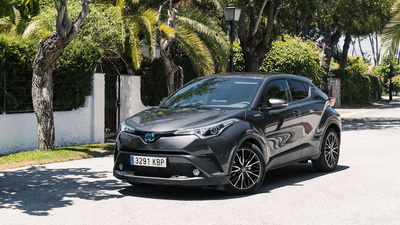 What do you need to know when going on a trip to Spanish territory?
Spain is divided into the mainland and the island part, to which the Canaries belong. If you want to travel there, you need to order a car from local companies on the day of treatment. Traffic rules are the same with Russia, so you do not need to specially prepare, Russian rights are suitable for presentation.
Nuances to which you should be prepared, intending to rent a car in this country:
The driver should be more than 21 years old, and preferably 22, and the driving experience of two years, if there is no desire to drive yourself - take the driver;

Most of the roads in cities are paid, you need to pay the fee at the entrance, the cost is different everywhere and depends on mileage and the importance of the route;

The parking facilities have a complex system of use, according to the designated color and signs you can understand how much time you can stand for free, and in which cases parking is prohibited (where there is an inscription zona residents can not be stopped by tourists, but only local) - before stopping it is better to ask a question;

For non-observance of parking rules I receive an impressive fine - about 90 euros;

To save money on car rentals, choose a weekend - from Friday to Sunday, when the tariff is cheaper, and also book for a long time ahead;

If you are not going to use the car every day, it is more advantageous, as an option, to conclude several contracts for certain dates in advance (for example, on weekends and in each city separately), this can be done in advance from one company;

When ordering to clarify the manager of the points where the TC to take - wherever they took or to another office - this makes the journey more comfortable and productive;

When traveling on human settlements, you should not exceed the speed above 50 km / h, so as not to get a fine, and between cities you can go faster;

When signing the contract, you need to carefully read the terms and what is included in the payment, consider that you will have to leave the insurance deposit (franchise) - the amount that is frozen on the card account for the period of the lease and is charged from it in the event of an accident, theft or damage.
Being in an unfamiliar country necessarily knowledge of English, but the majority of the population speaks only Spanish. Therefore, turning to local car rentals can not understand each other and get problems in the future, after signing the contract, to discover unforeseen conditions. With us, you can make a reservation in your language, which makes understanding much easier, and the journey will pass without nervous stress.