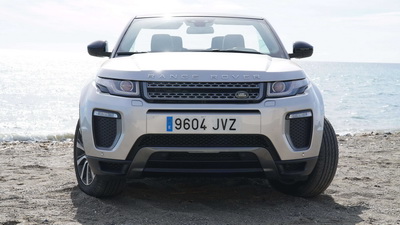 Where is the best time to relax with children in Spain
Resting the whole family imposes other responsibilities, rather than traveling lightly with friends or a couple. Parents think how to choose the option that will suit everyone and will not let anyone get bored. Spain for this purpose is an ideal place in Europe. Thanks to good hotels and their program, as well as features of nature and climate, you will have a rest without problems. It remains for small, choose the right resort.
Experienced tourists share their impressions and advise beginners on good options. When asked where to go with the kids, many give advice, following them you can make the right choice the first time.
There are 4 popular destinations in the country - the coast (Costa) Dorada, Del Sol, Brava and Blanca. Everyone has their geographical differences and different coastlines. Some coastal cities are flat, others are hilly, with rocks, cliffs, bays and lagoons or vice versa, with the open sea constantly subject to storms. Kids like this beach, where there will be protection from the wind, clean and smooth sand on the beach and not deep. On the East coast - Costa Dorada and Brava, in the district of Barcelona - good weather all year round, and in the West near the ocean and Gibraltar it is often windy and cool outside the summer season. It is about these regions that will be discussed.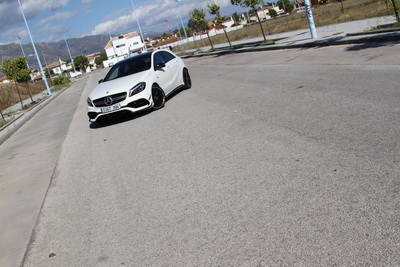 How to get to the resorts
The flight from Moscow is carried out directly to Barcelona, ​​from where you need to get to the chosen town and hotel. In order not to get confused in the schedules of electric trains or buses, when you have so many bags and small children, tired from the road, book a transfer. Best beforehand, even before arrival. So you will be sure that you will not be lost, and also at any time of the day you will be delivered to the address at a predetermined rate. This will save the family and nerves, and time.
The path to the resorts will take a maximum of 1-1.5 hours by car. If you arrived at night - this will be the only option, since the city transport at this time does not go. Also the big plus is that the Russian-speaking driver will meet. If you drive yourself, rent a car and use it for the entire vacation or certain days.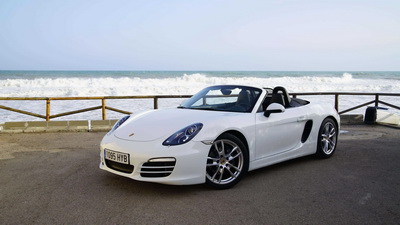 Top destinations in Costa Daurada
The most famous for our tourists is the resort of Salou. In this vicinity it is the largest city. Its advantage is that there are long and clean beaches, a flat bank with a gentle drop in the water. Children will be comfortable to swim and play on the beach, and parents will not be afraid of the depth, stones and storms.
Nearby is the Park Aventura - Spanish Disneyland, on the territory of which there are also hotels with beaches, water park and attractions. It can be traveled separately for a whole day, paying a single entrance ticket and enjoying everything without restrictions. It is also possible to stay in one of its hotels.
The proximity to Barcelona will often visit you on excursions to local attractions, so adults will be interested. Not far from Salou is a small town of La Pineda, which is also great for children's recreation. It is warm all year round, the sea is shallow.
You can use not only hotel territory, but also city beaches, they are free, clean and well maintained. The difference of Salou in a lot of greenery, everywhere planted trees, bushes, grass and flowers.
There is also Cambrils - the culinary capital of Catalonia, where there is a seaport and a good beach. Spaniards and travelers love this place for its excellent cuisine. If you are on a car, you will easily get to such entertainment complexes as Aqualeon and the aquapark Aquapolis with a dolphinarium, an aquarium.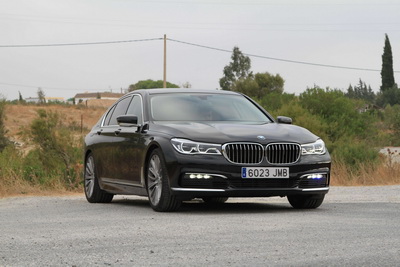 Popular Destinations in Costa Brava
All the coast, as if created for holidays with children. There are a lot of settlements, both small and large, the largest of them are Alicatne and Valencia by the sea, there are own airports here. If you go to Barcelona, ​​a trip by car will take about a minute.
Famous place for families here is Lloret del Mar. There are quiet coves, clear water, fresh air and just beauty. During the summer peak here is very crowded, in spring or autumn it is possible to rest and eat cheap fruits and seafood with pleasure.
The coastal zone of this region has many interesting places to visit with children:
The Oceanarium;

The Zoo;

Park "Tibidabo" with attractions;

Garden "Maze of the Orta" with fountains, flowers, waterfalls and sculptures;

The Museum of Science in Barcelona.
Blanes is an alternative to Lloret, it's quiet and peaceful, there are not a lot of noisy youth and crowds of tourists. In addition to the listed popular resorts, many choose still the island part of Spain - the Canary Islands. It has great weather all year round, picturesque landscapes, volcanoes and lots of entertainment. If you have arrived for a long time, be sure to go there, you will like it.