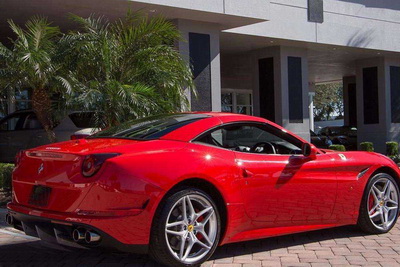 What you need to know when planning a trip to Spain
Spain is a beautiful picturesque country, which is visited by about 82 million tourists a year. And each time their number only increases. People are attracted by the historical sights of Barcelona and Madrid, the azure beaches of Majorca and the nightlife in Ibiza. Fans of thrill go to the performance of bullfighting, and romance behind touching serenades and passionate speeches. For local residents, holidays are a way of life. There are interesting facts that you need to know about a wonderful state to be prepared upon arrival.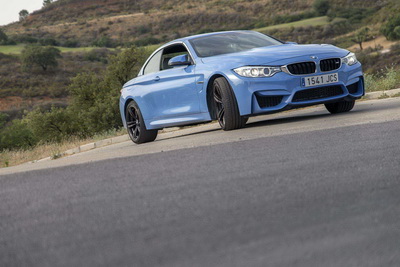 You need to start with the most important:
The official language is officially Spanish, but in all tourist places are fluent in English. Aborigines better perceive native speech therefore, the study of several of the most common phrases will only be a plus. Language is simple in pronunciation and perception.
The monetary unit is the euro. Payments are made in this currency. You should change the currency in advance or it can be done at banks or exchange points upon arrival.
Driving. The motorway is of high quality, which greatly facilitates the movement around the country. Right-hand traffic here. Be sure to follow the rules of safe driving. You can not talk on the phone (the headset is allowed) and the safety belt must be fastened so that there are no problems with local law enforcement agencies. When taking a car for rent, you must be over 21 years old, with you must have an international driving license with a driving experience of 1 to 3 years and a bank card as a guarantee. There are national highways, they are free. On the indexes are usually denoted by the letter N. And there are freeways, they need to be paid for and indicated by the letters AP on a blue background. The fare varies from distance. Do not exceed a mark of 50 km / h in populated areas, on the highway - 100 km / h, on motorways, a maximum of 110 km / h.
Medicine. For your safety, it is advisable to arrange a special medical insurance before traveling. But this is only for personal discretion, there is no mandatory requirement for a policy. The main thing is to have in your own medicine cabinet the necessary drugs for you (painkillers, against allergenic) and sunscreen if you go on a trip in the summer.
Features of the choice of housing. Assortment for a short stay in the province is very large, from simple hostels to luxury villas on the coast or in historic buildings. According to the price policy, you can also choose a completely different and suitable place for you. The cost will be higher in the resort period from May to September or during festivals and holidays. Hotels. Most hotels work on the system "All inclusive". The rooms have everything you need, from the minibar to the safe. Based on international standards, check-in starts at 14:00, and check-out until 12:00. Prices depend on the category of hotel stars. Three-star hotel can be found for 20-30 EUR per night, four-star hotel - 30-40 EUR, five-star - 60-70 EUR. Everything depends on the location, the shoreline and the services provided.

Guest houses. Here the room is designed for several rooms, meals are provided depending on the services provided by the owners of the house, usually only breakfast is served.
There are small hotels that are located right in the historical site. Tourists like such zones, they better convey the atmosphere of the area, and communication with the aborigines, as nothing better, reflects the characteristics of culture. They are located outside the city, but they are worth a visit. Prices in mini-hotels from 20 euros, and in a casual (or guest house) - from 25.
Camping. For lovers of outdoor recreation there are more than a hundred campgrounds. Of the advantages of such a life, there are two main factors: low cost - only from 5 € and beautiful scenic views, because tents are usually located on the coast or national parks. If you want to install a personal tent, remember some restrictions: you can not be located in the city, in the nearest areas of the official camping, on the beaches or near military facilities.
The villas. This type of apartment is very popular and is chosen by people who plan to stay in the country for a long time. There is no food included in the cost of living, but has its own kitchen, complete freedom of action and home furnishings. The cost is 70-100 € per night.
Unusual accommodation. In the state there are many castles, monasteries, palaces, which in our time are being converted into hotels, they are called parades. These are special objects that are in the most picturesque and historically significant areas, such as Santiago de Compostela and Toledo. Accommodation - 150-200 EUR. In the monasteries there are special tourist rooms. Beautiful and fascinating areas with temples are in Galicia, Castile-Leon, Catalonia, and the island of Mallorca. Extremals and lovers of outdoor activities can visit the mountains and stay there in special mountain shelters. Here you can live in a hut rather modestly, but in private with nature. Such a holiday will cost from 15-20 euros.

Beaches. They are both paid and free. To pay it is necessary, as well as on all beaches, only additional services like chaise lounges or umbrellas. The whole set will cost from 9 to 20 €.
Sights. Interesting places in Spain are diverse. Everyone will find something individual and cognitive. The architecture of any Spanish city itself is already a tourist attraction. Many tourists like walking on narrow streets with small souvenir shops. During these walks you can find different national quarters and various religious objects: churches, mosques, temples. In the largest cities, there are many museums, exhibitions, galleries where you can get acquainted with art objects of different centuries, scientific achievements of great discoverers, archaeological artifacts and many others. It will be original to visit castles or fortresses, where the design of the beginning of the last millennium is preserved.
Protected areas occupy vast territories of different regions. There you can see the untouched real beauty: lakes, forests, mountains, waterfalls, alpine meadows. The best place for this is in the Teide National Park in Tenerife. There you can enjoy a breathtaking view from the observation deck, which is on top of a sleeping volcano.