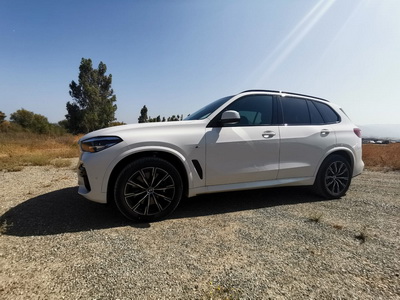 Arriving in touristic Valencia, be sure to visit such a unique attraction as the aquarium. The Oceanographic Park of Valencia is an important part of the City of Sciences and Arts. Built just some 12 years ago, it will not leave indifferent either an adult or a child, because here you can walk for hours and enjoy the amazing diversity of the marine world.
In an area of ​​11 hectares there are all kinds of aquariums with a total water capacity of 40 million liters of water, 500 species of representatives and about 45 thousand fish live here. Once in the oceanarium , you immediately feel that everything is created here with soul and love, however, this is also characteristic of other tourist places of Valencia.
You will be greeted by well-groomed paths, all kinds of flower beds, bizarre alpine slides and other landscape solutions, and the accessible system of signs at every step will not let you miss a single exposition of the park.
By purchasing an entrance ticket, for convenient transportation, you will be given a free card indicating all locations. It is also worth noting that you have the opportunity to visit a unique performance with dolphins, for this, buy a combined ticket at the ticket office, although it will cost a little more, but you will definitely be delighted. Dozens of dolphins performing simultaneously, complex stunts, musical accompaniment and lighting effects will create a unique action.
Now in more detail about the Biopark itself
The park is divided into ten zones, each of which is a small copy of a particular ecosystem of the Earth with its name, appearance and unique exhibits.
Great selection of emotions:
You can feel like a diver in the Red Sea.

Become a polar explorer on the shores of the Arctic oceans.

Visit the tropical seas.

Relax on the rocky islands, watching the inhabitants of the rivers.
In the park there are bizarre constructions in the form of a huge dome resembling an Eskimo needle. It presents a harsh Arctic zone, majestic whales, playful beluga on a background of blue ice.
A 26-meter-high sphere invites its inhabitants to plunge into mangrove forests and marshland, and the unique paraboloid-shaped building in the form of a lotus flower will enchant you with its marine inhabitants. The design of the buildings is dominated by a smooth glass surface and white stone, in combination with dim light creates a feeling of purity, tranquility and unity with nature.
At the entrance to the underwater world, you will be greeted by a coral reef typical of the Indian and Pacific Ocean. A 70-meter tunnel leads from there, behind the glass of which you can see the sea inhabitants of temperate latitudes passing by. There are horseshoe crabs, and a musical fish-guitar and the largest of the moray eels - a fish with a serpentine body of bright green color. Be prepared that even adults "stick"; hours and a half near predatory sharks and long-tailed rays.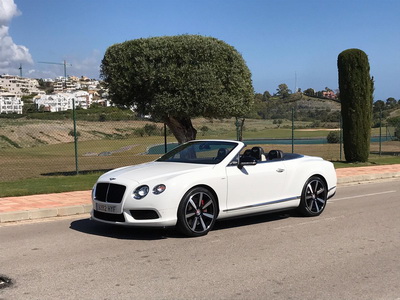 The tunnel will take you on a tour of the bottom of the sea near the Japanese islands, where there are starfish and giant spider crabs. Sunbathing turtles are commonly found. Further you will see birds and a riot of white, pink, red shades. After all, herons, cranes, ibises are an integral part of aquatic ecosystems. What other animals can be found in rivers or mangrove swamps? The Valencia Oceanarium helps answer this question.
The next part of the tour is the fauna of the Mediterranean Sea. Here, the attention of all visitors is attracted by cuttlefish, a smart clam that can let ink out, thereby confusing the pursuers. Visitors can stay on the spot of a rock, on which waves beat, - for this a special acrylic "bell" was built.
Next you will find yourself on the islands where the sea lions rookery. From there, go to the aquarium, where the miniature Red Sea splashes with its motley fish and poisonous sea urchins. After that, you will move to Antarctica, where cute and charming penguins live. And then through the tunnel symbolizing the Earth's axis, you will enter the Arctic, to walruses and charming whales.
Walking in the park is suitable for families with small children, because the tracks are designed so that moving with strollers is a pleasure, safe and comfortable. Be sure to visit all the expositions, a souvenir shop and a restaurant overlooking the deep sea. Experience and take away with you a bunch of positive emotions, impressions and souvenirs.
Ticket price:
Free for children up to 4 years old;

Students - with discounts of 26.10 euros;

Adults - € 30.70;

Young people under 13 years old and senior citizens - 22.90.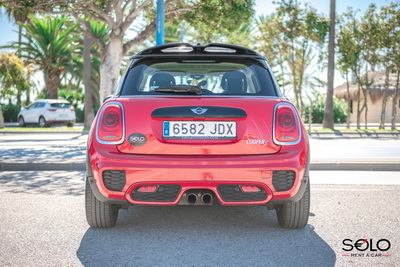 Remember that this is the largest dolphinarium in Europe and it's worth it!
How to get there?
Unfortunately, the metro in Valencia turned out to be very "illogical" and no metro line can take you to the oceanarium on Eduardo Primo Yufera, 1.
Public transport is not constant, it runs with enviable regularity. But the Spaniards are not particularly in a hurry to learn foreign languages, so even knowing English will not always help you out in finding the right route and the necessary stop.
The vehicle remains. Local taxi with a double evening rate or use a rental car. When you rent a car, you don't follow the time, but slowly enjoy every moment of your vacation.
We wish you pleasant moments and sincere memories!