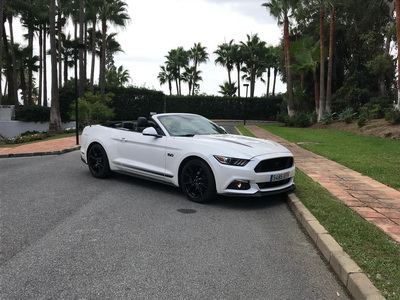 How to get to Alicante
In Spain there is a city that is considered the most welcoming place and a tidbit of land. Many tourists dream of getting there and enjoying the blissful atmosphere of Alicante. Here you can comfortably spend your holidays, combining a beach holiday with entertainment and many attractions. And of course, the first question that arises for everyone is how to get to Alicante. There are several options for how to get into this wonderful corner, but the most convenient way is an international airport that provides a sufficient number of routes from different parts of the world.
Aeropuerto de Alicante-Elche
El Altet Airport is located in the southeast of the provincial town of Alicante and is one of the largest in Spain. In May 1967, it was opened by a Convair Metropolitan airliner in the amount of 40 passengers. Now the airport provides services to all international and domestic flights and supports more than 10 million air passengers per year. Aircraft land every 7 minutes. The schedule of almost all European airlines has regular and charter flights to Alicante:
Iberia and Spanair;

Air France;

British Airways;

KLM;

Swiss;

Brussels Airline;

SAS;

Norwegian;

Wizzair.
And also Russian VIM-Avia, S7 and Orenair fly here.
Flights from Russia and Europe
There are few flights flying from the Russian Federation, as flights are mainly accepted from Europe.
From Moscow (direct destination):
But, unfortunately, these routes do not require low prices for tickets, especially in the summer, when the price rises by almost half. Also, luggage is not included in the price, that is, an additional payment will be charged. In addition, the company does not provide free meals on board. Departures take place one to seven times a week, depending on the season.
With a change from Moscow:
Budget low-cost airline Iberia Express;

other air services to Madrid, and then by train 2.5 hours;

any airline to Barcelona, ​​and then by train for about 6 hours.
There is an opportunity to book a transfer or rent a car of your choice by booking in advance on our website.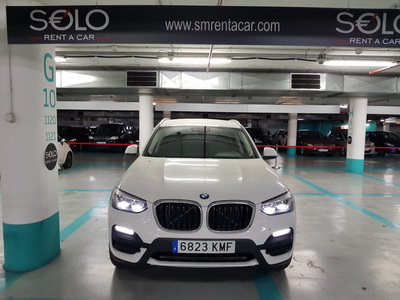 From St. Petersburg you can arrive at the right place on the following routes:
Vuelnig;

Airberlin;

via Ryanair from Tampere;

via Turku and Helsinki airports by Norwegian air;

Iberia Express (Petersburg-Madrid, where there are a lot of movements to different cities, including Alicante).

Another company to Madrid, followed by a steam train 2.5 hours;

any airbase to Barcelona, ​​and later by train for about 5-6 hours.
From Lithuania, Latvia and Belarus:
Kaunas-Alicante from Ryanair (convenient direction for people with large suitcases and economical prices from 20-30 euros);

from Wroclaw, Poland and Tampere.
For European citizens:
Taxi services
Taxi is a good option for arriving in a friendly village. Do not worry about traffic rules and crawl with suitcases from the stop to the hotel. Near Aeroflot you will always find white cars with the Elche coat of arms on the doors that Elche Radio Taxis sends. The prices to the center of Alicante are approximately 20 euros.
How to get by bus
If you decide to hit the road by bus, then near the El Altet airfield there is the opportunity to catch a comfortable blue bead that leaves every 20 minutes from 6 hours to 23. The fare is 3.85 EUR, which you can pay directly to the driver or buy tickets at the box office or on the websites of transport organizations. Bus schedule is on the site. The final stop is located next to the Melia Hotel, but you can get off at the railway station (Oscar Espla) and at the bus station (Estacion de autobuses).
Transfer
It is best to book in advance. This option works around the clock. It will come out more expensive than a bus (almost like a taxi), but there will be no problems with non-standard luggage and extra. payment in case of flight delay. All the nuances can be discussed when ordering and order a return trip. One of the well-known organizations offering these services is KiwiTaxi (prices to the province of Alicante are 30 euros for 4 people and 40 EUR for 5 to 8 people). There is a chance to use a group transfer.
Auto Services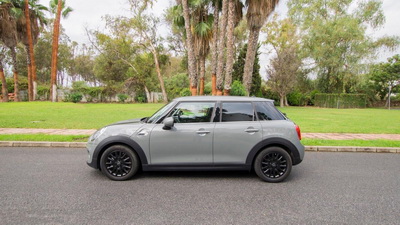 The most convenient, comfortable and fastest way to get to the Mediterranean coast is to rent a car. You can take advantage of inexpensive rentals and travel to different places where warm weather is guaranteed to you most of the year. Rent in Spain at a price much lower than in other EU countries. It is best to rent a car immediately after arrival. Depending on the company providing auto services, there are chances to choose any model of vehicles from budget to luxury. About 15-20 minutes. takes the way by car to the center (routes A-7 and N-332).
From Alicante you can get anywhere to the resorts of the coast, to Valencia, Murcia, Madrid. For example, there is a great free road to Torrevieja. The trip will take less than one hour of time on a straight road (without any turns). In addition, there are detailed pointers everywhere, so you can do without a map. With a car for temporary use, you will save owntime and visit many attractions such as the fortress of St. Barbara and Santa Barbara, enjoy the breathtaking scenery, fairs for vacationers and paradise beaches. In addition, you can take part in the well-known fiesta, spend time in the amusement parks of Benidorm, and also take a walk along the Postiguet beach. Rent a car and see for yourself.