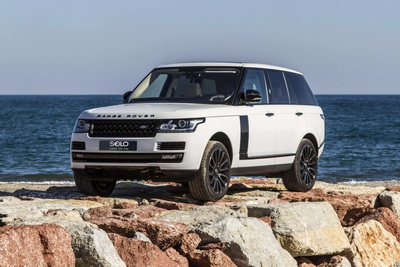 10 Most Interesting automobile Routes in Spain
If you are planning a trip to this sunny country, be prepared that for a few days of vacation you will not see half of all the beauties if you only go with a guide and groups. Especially for those who like freedom of movement, adrenaline in the blood from exciting experiences and adventures, we have prepared a list of 10 amazing places that you can visit on your own in a rented car.
First of all, decide what you want to see first. Perhaps these are beaches, the sea and the ocean, and possibly mountain ranges with climbing paths. If you choose the right route, you will immediately see all these natural beauties. At the same time, it is possible to add to the list of items still stops in restaurants of each region, which differs in its color, seasonings and special dishes.
If you are in the car, even small children will not be a hindrance on vacation - for them there are also special programs - this is a visit to water parks, zoos or interesting theme parks, which certainly can not be found in Russia.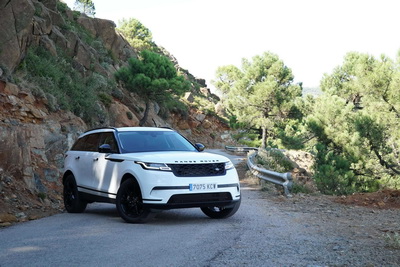 Area of ​​Alpujarra and road to Granada
The Alpujarra region is a picturesque area where you will find not only the most beautiful coastal landscapes, but also the original antique architecture. There are fortresses of the Middle Ages, walking along the old streets of the towns you will plunge into a completely different atmosphere. The local villages like Pampaneira, Uhahara are the pride of the area. In the city of Lanjaron you will find modern ways of entertainment - spa resorts and healing mineral springs.
Ancient bridges and aqueducts, abandoned or working, create an exciting spectacle. You can drive to the next point and, leaving the car, take a walk in the countryside, making a lot of unique frames. Arriving in Granada, you will find both modern vanity and antiquities, protected by world organizations.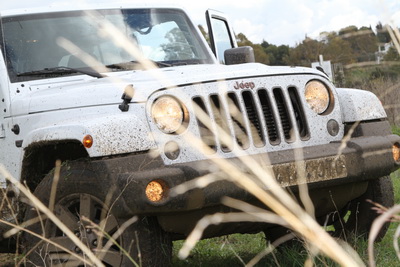 Province of Castellón
It is absolutely necessary to visit Maestrazgo, where there are few tourists because of the location in the outback. But you can see extraordinary places, enjoy walks without crowds and plunge into the real life of the Spaniards. Only here you will taste the national gastronomic pride - black truffles - and the Els-Ports National Preserve.
Along the Carres River
The car route runs between Poncebos in the province of Asturias and Cain in Castile. Picturesque mountain landscapes and unexplored paths will be achievable. If you drive along the Carres River and do halts from time to time. Some trails will lead to footpaths, and at the same time you can go to local restaurants and taste the kitchen.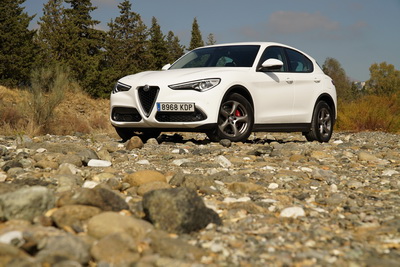 In the footsteps of Don Quixote
The Spaniards made up a whole list of places to go to, to visit all the villages known by the novel about this adventurer, only about two and a half kilometers. The machine here will be an indispensable tool and much faster.
The mills you will find in Campo de Criptana - this is the beginning of the road. You can finish it in Tomeloso with the vineyards of La Solana.
Fans of vineyards and fruit groves
Be sure to go to the province of Priory in Castile. There is an excellent cuisine here, as well as innumerable vineyards and olive plantations in which the day does not pass without tasting. Driving along local highways and secondary roads will be hundreds of kilometers.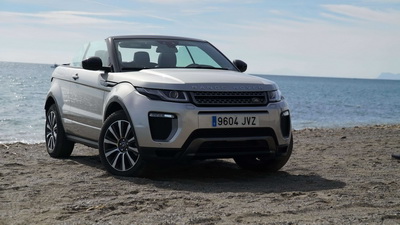 Breathtaking natural scenery in the valley of Hert
The province of Extremadura is the spring of Spain, it is during the flowering of the gardens that it is unusually beautiful and interesting. Passing along the roads, stop in Cáceres, where there are huge beautiful rocks - a dream of climbers. Also in the valley there are several natural springs in which you can swim.
Southern color of Almeria
Moving along the Mediterranean road, you will visit amazing places - this settlement of the Copper Age - Los Migliares, the reserve Cabo de Gata, where you will enjoy the green spaces and plantations of cacti. Those who miss the sand - the opportunity to see it in abundance in the desert of Taberanas.
Canyon Del Rio Lobos
Here too, there is something to see and stay for a couple of days. Walking through the villages with a compulsory visit to castles, monastery ruins and fortresses is only a small part. To do this, start the trip from Calatañazor and Burgo de Osma and finish Castile-Leon, Avila and Brgus. Meanwhile, take a walk in the park with the canyons.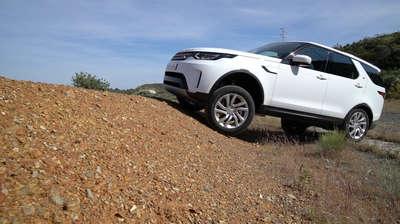 Costa Brava and its attractions
To see the sea in its best form - go to this coast. In Tossa de Mar there is a beautiful castle on a rock by the water, and on the way to San Filho de Guixos - beautiful bays where you can stay in a romantic atmosphere. Having visited the beautiful panoramic beaches of Agaro or Llafranca, you will not forget your trip for the rest of your life. Having got off the main road to the country roads, you can get to such amazing medieval towns and villages as Peretalyda.
Gastronomic paradise in Santonje and Larede
Taste delicious anchovies and crabs, after visiting these places. There, in addition to unforgettable natural spaces, your pleasure will be presented and masterpieces of Spanish seafood dishes at local restaurants.
Where ever you are, do not forget that good is always not enough and it is necessary to return to Spain again to explore other paths and enjoy impressions.